Conferences
The Technical Committee on Work with Computing Systems (TC WWCS) of the International Ergonomics Association Invites Submissions for the IEA 2018 World Congress in Florence, Italy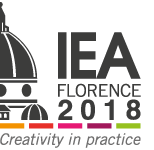 In our knowledge and service-based society, it is crucial that human-computer interactions, computer-mediated collaboration, communication and social networking are designed ergonomically. The correct ergonomic design of software, hardware and services not only greatly improves workers' productivity and efficiency but also stimulates their creativity and significantly improves their health and well-being. Research has shown that ergonomic design can deliver great benefits for all computer users and is especially helpful for older workers. The main goals of the Technical Committee on Work with Computing Systems (TC WWCS) are to promote awareness of ergonomic design and participatory development and to evaluate human-computer interactions and associated services used in the workplace and in the operating systems of commercial and nonprofit organizations. Special attention is paid to promoting users' health and well-being and to the interaction between theory and practice. TC WWCS encourages the submission of proposals for papers incorporating case, field and laboratory studies on working with computer systems that address the following themes:
Usability of computer systems and information and communication technology (ICT) in the workplace
Usability of ambient intelligence services and technologies
User interface design for older workers and user diversity for new technologies
Software ergonomic standards and standardization
Ergonomic design of highly interactive multimodal user interfaces/experiences for online communities with special reference to physical and psychological wellbeing
Vision during ICT work
Future user interfaces utilizing eye and EEG data
ICT and stress
We are also keen to hear about proposals for other topics of interest and encourage direct cooperation with the members of the Technical Committee.